The non-profit organization L2 for Kids has been designated as one of the beneficiaries of the upcoming Red and Wild Event.
The program collects donations from local residents to fund clothing purchases for disadvantaged and needy children who couldn't otherwise afford new school clothes.
Organization director Henry Potter said last year L2 bought clothes for 205 children, at a cost of $18,865. "This year, our goal is to help 349 kids, and we estimate that we'll need to raise $32,100 to make that happen. We might not get there, but that is the goal," he said. Potter added that last year's Give BIG Lexington contributed approximately $10,000 that the group still have. "So, that means we have to raise another $22,000," he said.
"When I first came to Lexington three years ago, the people at the school told me that there were many children that would meet our requirements. Those requirements are simply that they must be in school, and they must not have another way of getting new school clothes," Potter said.
"It's gone much better that I ever thought it would. It's just been awesome. We're trying to help kids go to school with their heads held high and take some pressure off of parents, so they don't have to worry about it. In that way, we've been very successful," Potter said.
L2 for Kids operates in several communities, and has an overall fundraising goal of $80,000 for the upcoming school year. "It's important to remember," Potter said, "that money raised in Lexington stays in Lexington, and 100-percent of the money we raise goes to buying clothes."
"There are so many worthy organizations in Lexington to choose from," noted Clipper-Herald Editor Ben Schwartz. "What attracted us to L2 for Kids is the work they do to remind children that they are worthy of dignity and respect no matter who they are or what their family's economic status is."
Besides Lexington, volunteers also operate L2 for Kids in Gothenburg, North Platte, Cambridge and Cozad, said Eunice DeLeon, a volunteer with L2 for Kids in Lexington.
"This year we have helped 200 kids, we still have a lot more kids who want help but the money is not in. We don't want to have a waiting list," DeLeon said in Nov. 2014.
The program gives needy youth a certain amount of money to spend on new clothing based on grade levels, with older youth getting a little more to spend due to increased costs for bigger clothing, she said.
L2 for Kids gives Elementary school youth $75, Middle School students $100 and High School students $125, DeLeon said.
DeLeon said the cause of helping students buy new clothing for school hits close to home for her.
"For me being from an immigrant family who came to Lexington when I was three, my parents always struggled to make ends meet. I got hand-me-downs, I would have appreciated to get new clothes," she said.
DeLeon, who works with Lexington Public Schools, said it is not uncommon for her to see students in clothing that fits either too big or too small on them.
She said donations to L2 for Kids could make a difference for local families waiting to buy new clothing.
"It's sad we have to hold on to applications when we have families in need," DeLeon said.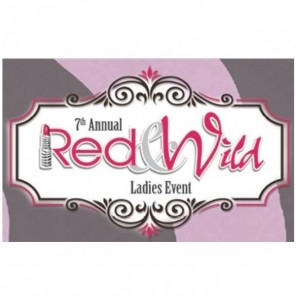 Red & Wild
2605 Plum Creek Pkwy,
Lexington , NE
United States